Welcome to 3NorthernMonkeys.com
Live Gig Updates (please scroll posters below)
LIVE ACOUSTIC TRIO (NOT QUITE A BOY BAND)
PLAYING ACROSS THE NORTH WEST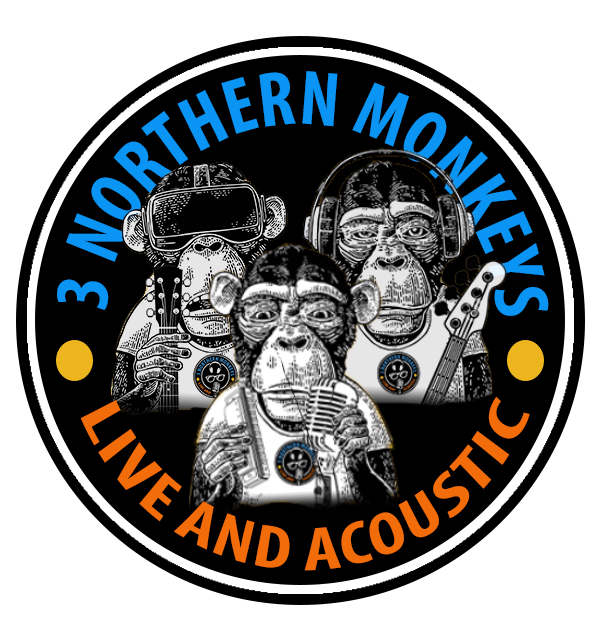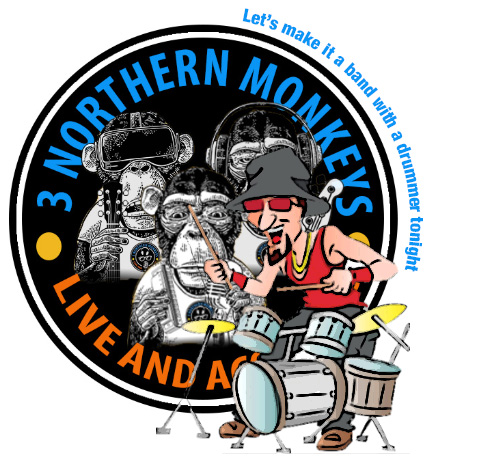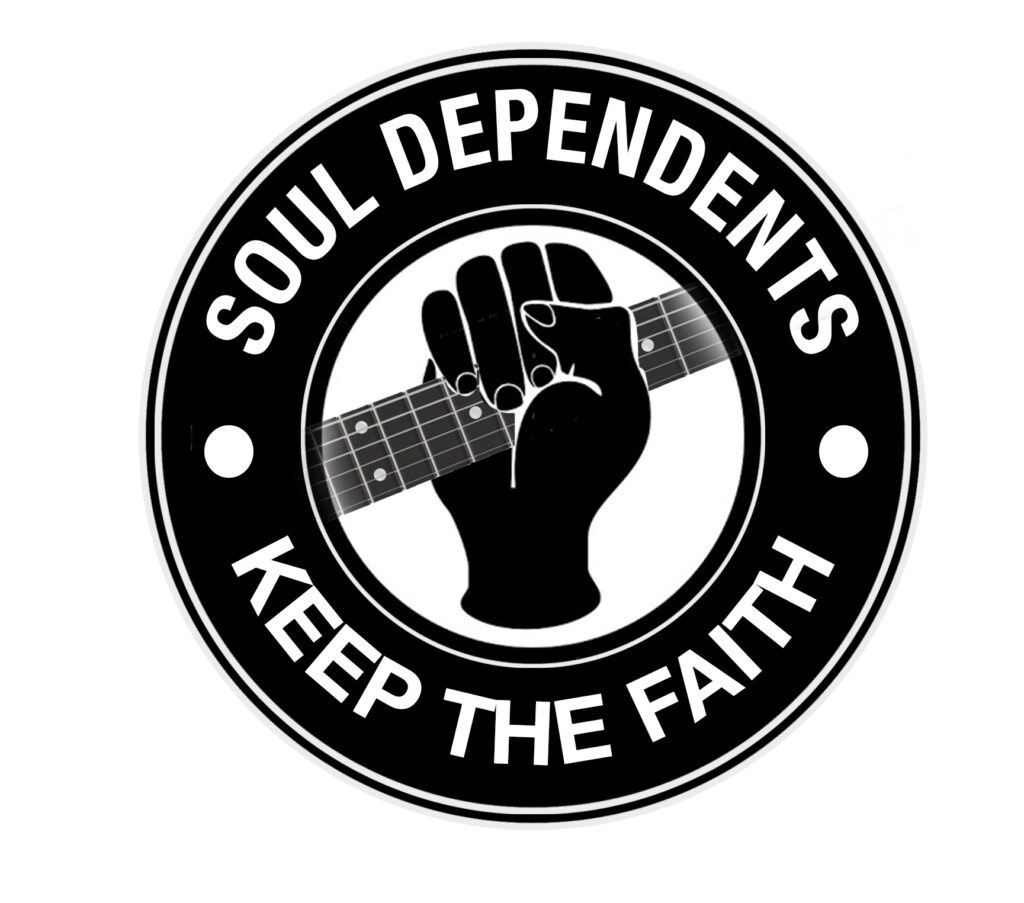 5 or 6 Piece Band Options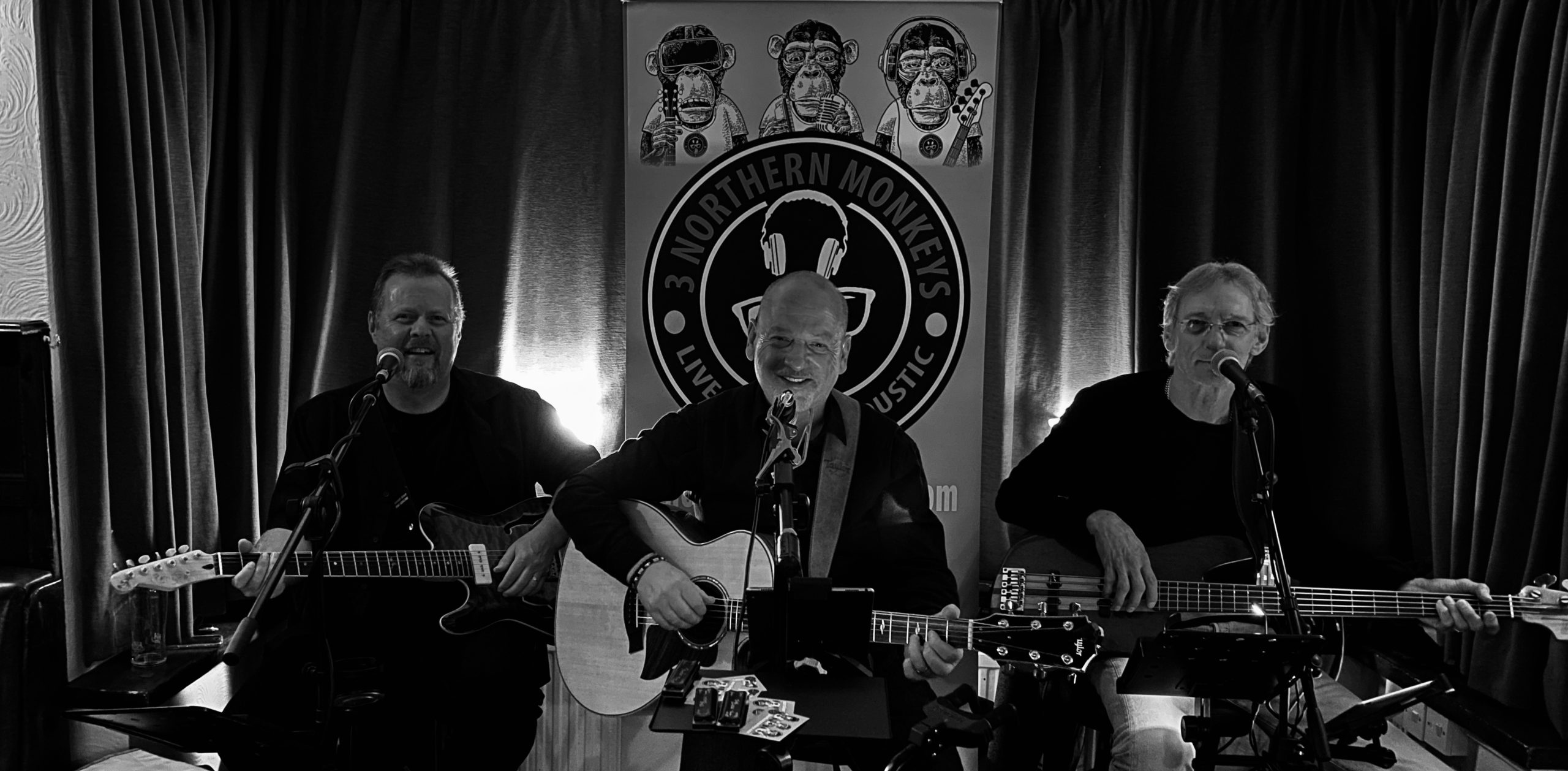 Live music in local venues has changed since covid and bands have had to adapt for now and the foreseeable future. We have seen more pubs and bars supporting live music to be more acoustically driven, Soloists, Duo's and Trio's are finding a market that still works in 2023 with stripped back formats and acoustically driven sets entertaining in the pubs, restaurants, bars and clubs that understand the value and the unique dynamic that live music brings to their venue.
After 20 years playing with SNATCH and The Soul Dependents in a full 4, 5 or 6-piece format, the 3 Northern Monkeys have found a great new audience in our 3 piece acoustic format, adding a live drummer for a 4 piece when appropriate. (and still available as a full band format on request!)
Wilko, Robbo and Capt'n Dave have combined to recreate the fun, madness and music of the last 20 years in the slightly more gentile format of the 3 Northern Monkeys. One that venues can host with confidence that entertainment is focussed on what audiences can still enjoy.
"Lets's get out there and have some fun!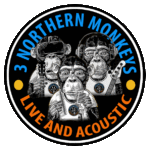 Want to hear us, we would love to hear from you?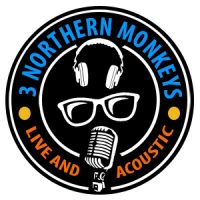 c/o Sound and Motion Studios
THE MEDIA LOUNGE
Ashbourne House
Stockport,
Cheshire SK4 5DA
Telephone: +44 (0)161  282 8000